Modern, elegant and sustainable, Vurtical homes are designed with both luxury and the environment in mind. Choose between a custom design or one of our thoughtfully crafted architectural plans. Our homes feature high-end touches, open floorplans and fluid outdoor living spaces that will allow you to drink in the sweeping views beyond. All homes are constructed offsite so there will be no interruption to the peace and privacy of your new alpine abode.
Modular Homes Revolutionized
A Vurtical home is like nothing else. We have been innovatively designing our homes from the ground up for over a decade. We design homes to be lived in, with indoor and outdoor living spaces, and passive solar. You will never look at building a home the "old way" again.
When the job site is brought 'indoors', the conversation changes. Quality can be controlled, time and pace set, and efficiency met. The technical labor force at our manufacturing facility utilizes the knowledge and expertise of traditional framers, carpenters, insulators and finish sub-contractors - all in one. Our homes are built and finished on your site in less than 5 months. Custom homes typically take over 14-24 months.
Vurtical's patented ship quick building system, highly-skilled tradespeople, and strict materials standards provide a level of quality that simply isn't possible in traditional construction
Vurtical creates an amazing sense of size and space with well-designed home plans incorporating high ceilings, oversized windows, and 8-foot doors. Our homes bring the outdoors in, by providing lots of natural light, along with passive solar benefits. We design and construct homes that use innovative and responsible practices throughout, integrating energy-efficient systems and products whenever possible, and reducing waste through building in a centralized factory location where materials can be reused and recycled. The best part is we've done the heavy lifting and stand behind our forward thinking architecture. Most Vurtical models are available for delivery throughout the United States and Canada.
Sustainability is a key objective at Vurtical. Everyone deserves to live, work, and learn in a healthy, quality and energy efficient environment. All of our modular homes are built using sustainable materials, systems and practices. We believe in using the Earth's natural resources to lessen our carbon footprint. We offer various solar packages to ensure energy consumption is utilized working towards a clean energy economy.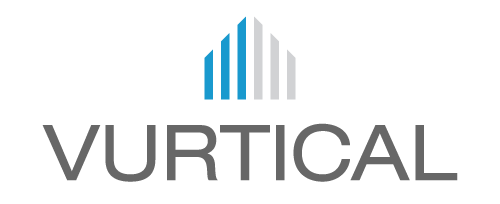 Founder and CEO, Jamie Mackay, was raised in Jackson Hole, Wyoming. His father worked in log and timber construction, which instilled in Jamie at a young age the value of quality construction that is built to last. Jamie's original intention was to buy a modular home. Touring multiple companies, he realized that nothing was being produced that met his high standards. With this experience as his impetus he set out to create the next generation of modular homes. His intention was to provide the same quality and durability as the log cabins he grew up with, while incorporating his values of green production and modern design. The finished result is Vurtical.